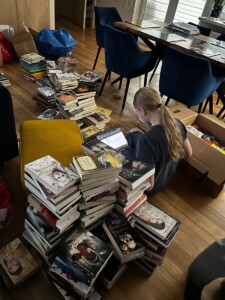 In IB DP each student has to make their own CAS Project. Our idea for it was to collect books together with school community and then donate them to an orphanage. We called our project "Bookraising".
It began in June when we put posters in the school and started collecting books from the students. We also decided to continue collecting the books during holidays. In September we met together, divided the books into categories – for children, teenagers, young adult, educational, textbooks – and noted them all down in excel.
It took a lot of time (around 4 hours) but together we managed to count all the books – and we have over 400! They will all be soon donated to an orphanage in Warsaw.
Antonia Paszkiewicz